The Hall of Portraits is a location inside The Rhoades Mansion that, like the name implies, most likely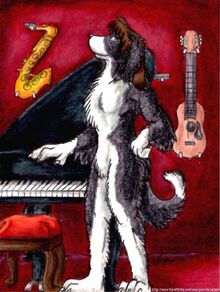 holds the portraits and paintings of members of the Rhoades and James families both past and present. In Christine James' time the Hall of Portraits contain human portraits, pictures and paintings, while in Sir Jon's time they have been replaced by Cygnusian portraits (again, most likely of the Rhoades Family).
Lucious Rhoades' portrait was also in the Hall of Portraits on Chikyu, and the ghost of the evil vampire would haunt other members of the house, most notably a young Christine James.